---
NATURAL & PRACTICAL FORMULATIONS DRAWN FROM AFRICAN AMERICAN, NATIVE AMERICAN, AND AYURVEDIC TRADITIONS.
---
Bijou Organics is a trusted source for high quality, minimally processed, natural body care products, that are free of harsh chemicals, preservatives, and carcinogens. We support advocacy surrounding what's contained in body care products and provide only the best for you.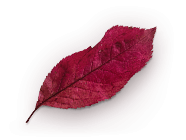 March 20, 2019
The benefits are endless and the research studies are uncovering more ways that CBD can benefit our bodies everyday. Wellness Coach and Personal Trainer Brandi Jackson
[…]
August 8, 2018
Achieve Beautiful Skin with Coconut Oil Interested in discovering the amazing benefits of coconut oil on your skin? Perhaps, you have heard about the many natural
[…]

I received all my items quickly and in perfect condition. I'm so pleased with the quality of each, thank you ! The black salve is a must have for my first aid kit. It has a light scent and probably my favorite item so far. I also got the calming aromatherapy mist and let me tell you , it is exactly what I expected. Smelled great and the scent lingered longer that I thought so thumbs up ! I sprayed my pillows and blankets before bed and it was not too strong or irritating considering most air freshener makes me sneeze like crazy. I will be ordering more of these for myself and my sisters.
Natasha
Essential Oil Roller Bottle Remedies

Arrived 3 days after ordering, very impressive! High quality, and smells great. I purchased the insomnia and the focus aromatherapy blends.
Elga
Herbal Bath Salt Blends

High quality, smells great, arrived only a few days after ordering. Great shop, thank you!
Elga
Anti Aging Antioxidant Treatment

I was thrown off a few times! In a good way. This might be just my new Anti Age serum. Been using it daily since I received it and I can already tell a HUGE* difference. You only need a very small amount so the bottle should last a long time. I massaged it around my eyes before I went to sleep. It felt so refreshing, clean and soothing. I'm already noticing that my dark patches are fading and with long term us. Seller was quite accommodating and honest. She answered all of my questions and provided expedited shipping. I would HIGHLY recommend this seller and their products.
Kohinoor A
Awakening Aromatherapy Mist

Perfect little mist to keep me going! I keep it with me at work and use it when I'm starting to get a little sleepy. Better than yet another cup of coffee. Zero calories!
N Rem

Very quick delivery. The arthritis salve was purchased for a family member and she says she loves the smell and is pleased with the product. Thank you for the quick delivery.
Gabriela